Making a difference
at the grassroots, media, and legislative levels.
Featured Projects
Since day one, CAIR-Chicago's guiding light has been our trademark organizational model of "Professional Muslim Activism." This model combines corporate standards, in all aspects of our technical work, with the Islamic values of human care and social justice into a proactive treatment of the issues. CAIR-Chicago focuses on vital local projects that are sustainable, measurable, and dedicated.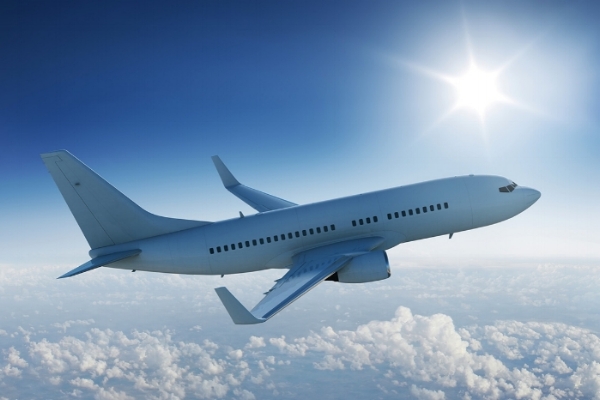 Traveler's Assistance Project
Resisting the Travel Ban www.tapus.org
Asylum and Citizenship Projects
We advocate for those who have few other places to turn.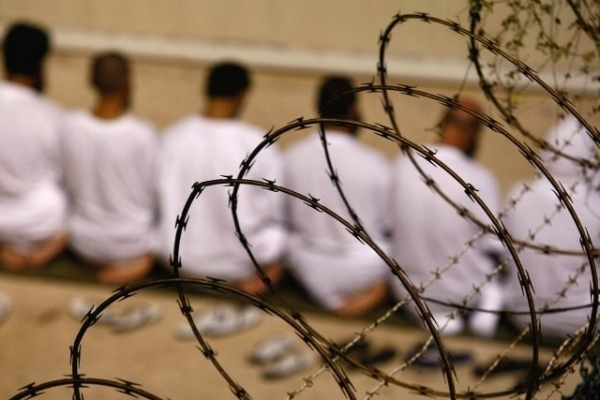 We work to protect the rights of Muslim prisoners
Chicago Public Schools Project
We work with local schools to ensure an inclusive and accommodating environment for Muslim students.
CAIR-Chicago's extensive work and advocacy has a direct impact on preserving civil rights of American Muslims – relief for the victims, improving policies to accommodate religious practices and eliminate discriminatory measures, and empowering individuals and institutions to protect their rights.
CAIR-Chicago organizes press conferences and issues dozens of press releases and media advisories annually to ensure that Muslim perspectives on vital issues and current events are represented in the mainstream media.
Community & Government Outreach
CAIR-Chicago aims to educate and build bridges between Muslims and diverse communities, establish partnerships with other organizations, and bolster CAIR-Chicago's ability to serve its constituents in Chicago's Muslim communities.
CAIR-Chicago's team is a dedicated group of staff, interns, and volunteers. We are committed to being active in our communities and accessible to the people we serve.
STAND UP AGAINST ISLAMOPHOBIA FOR ONLY $1 A DAY
RESULTS ORIENTED: CAIR-Chicago in Numbers
CAIR-Chicago continues to be our community's only institutional civil rights defense and advocacy organization in Illinois and the NW Indiana region.
Why CAIR-Chicago?
CAIR-Chicago is the only specialized, full-time organization in the city of Chicago working to represent the Muslim community in the courthouse and the newsroom, that is in the legal arena in terms of its civil rights, and on the airwaves in terms of its public image.
We advocate and educate against bigotry, hate and prejudice targeting Muslims on the mere basis of their faith.
There is no media conspiracy, but selective and/or de-contextualized reporting that conflates aberrational representations of Islam/Muslims with the normative ones contribute to public "miseducation."
"The best way to fix our image, is to fix our reality."
Recognitions
CAIR-Chicago is dedicated to facilitating change around us and empowering the community to be agents of change across the country. We work with local and national leaders to ensure protection of rights for all Muslim Americans.
Chicago Mayor Rahm Emanuel
"Chicago's vibrant and historic Muslim American community has long played an integral role in our city's standing as a cultural hub. I commend the Council on American-Islamic Relations – Chicago for its commitment to the Muslim American community, and to impacting community, culture, and change every day."
US Senator Dick Durbin
"You defend the civil rights of your constituents, encourage their political empowerment, and make strides to foster dialogue about cultural awareness and understanding. I applaud your commitment to promoting tolerance and understanding."
US Congressman Andre Carson
"Each of us plays an important role in promoting mutual understanding and equal justice, but, to be effective, our community must demonstrate consistent, strategic and unified engagement on the local and national level."
US Senator Tammy Duckworth
"CAIR-Chicago has been a constant leader in continuously fighting against injustice and discrimination to protect the civil rights and dignity of all Americans."
US Congressman Keith Ellison
"Your social advocacy and media monitoring are crucial not only for the safety of Muslims all over the country, but for the quality of journalism. I personally thank you for holding our media institutions accountable, and making the world a better place for all."
VOLUNTEER OR INTERN WITH US AT CAIR-CHICAGO
Our Rights, Our Voices, Our Values
CAIR-Chicago in production with Salvi Media is proud to reveal our 2019 film, Our Rights, Our Voices, Our Values. This documentary style film follows our staff, our clients and the Salvi brothers who have the opportunity to work with and learn more about the Muslim community through the lens of civil rights and activism. This year, CAIR-Chicago worked hard to make sure the rights, voices, and values of the Muslim community were not only seen and heard, but resounding and clear. Anti-Muslim legislation such as the Travel Ban discrimination cases, and more have become barriers to us making change and using our voices. At CAIR-Chicago, we will continue to work to protect the rights of each and every Muslim American that comes through our doors, while protect civil rights, fight bigotry, and promote tolerance.
Traveler's Assistance Project